FINTECH SERVICES ASIA
artificial intelligence | machine learning | data analytics | behavioural predictions | blockchain
Material value for clients
There is a broad global supply and availability of high-quality data and computing technologies, but a shortage of compelling business models and limited market access for the available tech.
SAPIO was established to remove access barriers to Fintech; creating material value for new Fintech providers and for their clients. Our approach delivers tangible value by accelerating clients' access to vetted solutions, integrating and deploying complementary technologies for greater value-added, and opening-up market access in Asia.
We link technology, analytics, and process excellence to business outcomes such as superior growth of revenue and profit.
SAPIO's analytics and decisioning workflow improve all key metrics for the origination value chain:
How we do it
Data - analysis - solution
Structured information in existing databases only tells around 10% of the story. Extract value from the other untapped 90% of unstructured 'human information' by using the right SAPIO tools to leverage and focus information.
Capitalise on the power of big data and analytics

Move beyond purely transactional to profit from experience data

Understand your customers' behaviours and choices on a deeper level
SAPIO technology partners
Through collaboration comes innovation
SAPIO has a partnership with CredoLab, a global leader in the use of alternative data and artificial intelligence/machine learning to accurately predict customer behaviour and choices for targeting optimisation.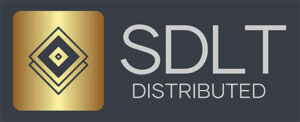 The S in SDLT stands for SAPIO and DLT for distributed ledger technology! SDLT designs, builds, and manages private blockchain solutions with integrated AI capabilities for enterprise clients and government agencies.
Financial services and other third-party partners include:
Bank and non-bank lenders [retail only]
For transactional (current and savings accounts), credit, and investment products
Insurers [retail only]
For life, health, property, casualty, motor, and other general insurance
Financial aggregators
Industry focus for database partners including commerce, telecommunications, media, digital/physical retail companies, and airlines. 
Our global reach
Gary Pound
Director of Operations
Marcello Fontana
Director of Strategy and Analytics
Adrian Apperley
Director of Market Development
Sapio Asia Creation © 2020 All rights reserved