FINTECH SERVICES ASIA
artificial intelligence | machine learning | big data analytics | behavioural predictions | blockchain
Material value for clients
SAPIO provides market access and creates compelling use cases for high-quality data and computing technologies

We connect partners, remove barriers, and deliver value by shaping Fintech solutions that innovate our partners' use cases, and our clients' business model.
We link technology, analytics, process excellence, and market knowledge to deliver fast and profitable growth
SAPIO's big data analytics and decisioning workflow improve all key metrics for the origination value chain:
How we do it
SAPIO Fintech Services Asia AI/ML Workflow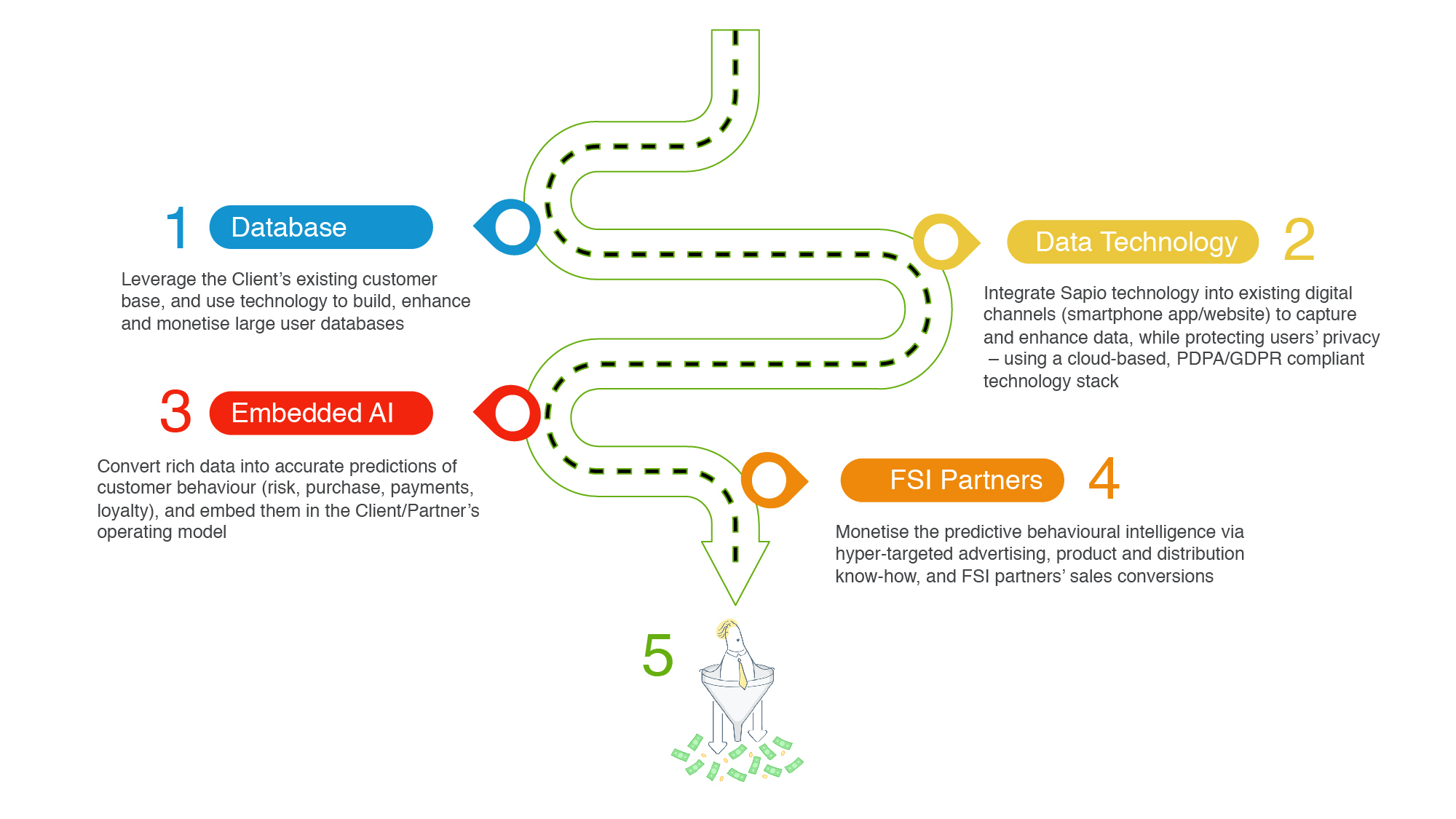 Data - analysis - knowledge
Structured information in existing databases only tells a fraction of the story. Extract value from other untapped, unstructured 'human information' via SAPIO's AI and ML tools.
Capitalise on the power of big data and analytics

Move beyond transactional and operational, to profit from experience data

Understand and anticipate your customers' choices and behaviours
Our tech toolbox
Our global reach
Gary Pound
Director of Operations
Marcello Fontana
Director of Strategy and Analytics
Adrian Apperley
Director of Market Development
Sapio Asia Creation © 2021 All rights reserved